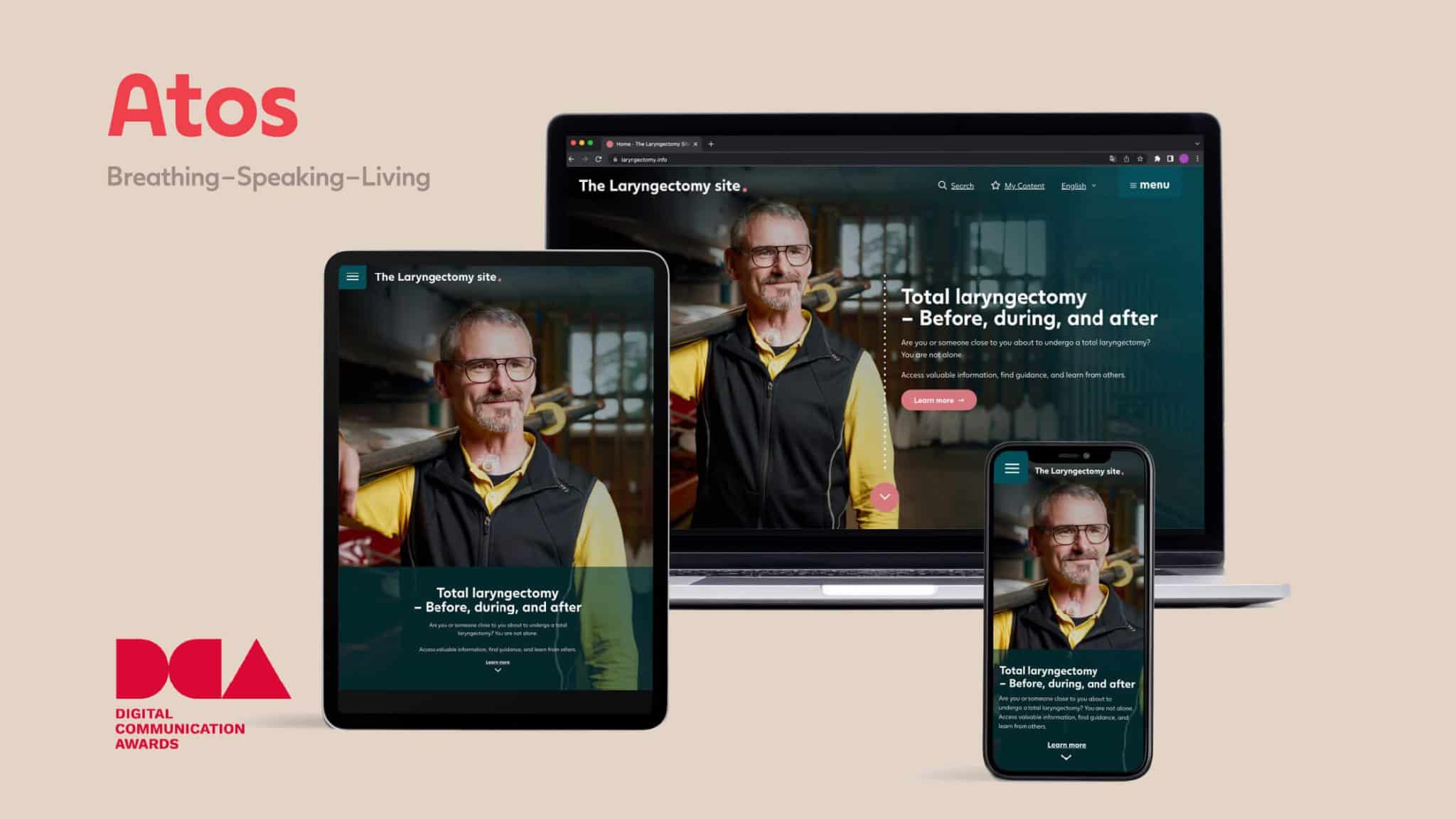 First place for Atos Medical and Wikström Media in the international design awards DCA 2022
Atos Medical's new project – the website laryngectomy.info – takes first place in category 28 in this year's edition of Digital Communication Awards. The website was developed through close collaboration with Wikström Media and is aimed at individuals affected by laryngeal cancer.
Since 2011, Digital Communication Awards have been rewarding digital projects and campaigns in multiple categories. Among the five finalists in category 28 (webpages) were aside from laryngectomy.info also Visit Qatar's webpage. An international jury with members from different sectors announced the winners at an award show 15th of September.
Laryngectomy.info is intended both for individuals who have or are about to undergo a total laryngectomy and for their caregivers. The purpose of the site is to inspire, educate, and give hope for the future.
The site has been developed through a unique collaboration between the team at Atos Medical, Wikström Media, an external medical advisory board, patients and their caregivers, as well as international focus groups.
"The site is one-of-a-kind. When we started the project over a year ago, our goal was to create the best site for laryngectomy patients. The award is a clear indication that we have done something right", says Christina Björkander, head of digital marketing at Atos Medical.
Jakob Wikström, CEO at Wikström Media, comments on the winning: "The wonderful collaboration between all involved parties has given many significant insights for building the site, and we are very happy with the outcome."
Interested in seeing the award-winning design? Click the link below!
https://laryngectomy.info/